ABOUT OUR CAMPUS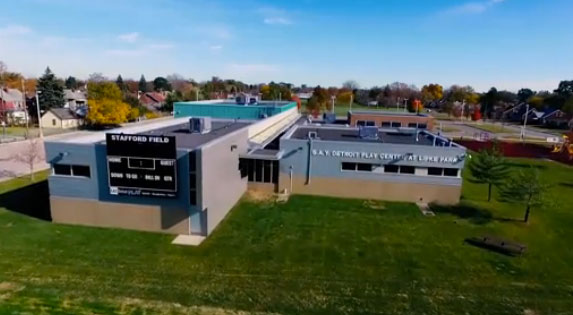 What was once a shuttered recreation center is becoming an educational center that looks and feels more like a college campus. From a state-of-the-art recording studio donated by Notes for Notes to a 7,000 square-feet digital learning center that we call 'the Deep,' to a new synthetic turf football field donated by Matthew Stafford, every corner of our 14 acres is designed to change the game for young people to inspire and guide them to success in college and life.
Young people ages 8 to 18 who want to become members must meet the following expectations:
Commit to earning at least a 3.0 GPA.
Turn in their report card every quarter to be accountable for their progress.
Set and achieve goals in school, extracurriculars or life.
Study for at least an hour in the DEEP before doing anything else at the center.
While at the Center, young people will be surrounded by tutors, coaches and other adults dedicated to their success who know and contagiously embody our four core values:
Loving
Hard Work
Excellence
Relationships