Summer Program 2021
Get ready for a wonderful summer camp experience at SAY Detroit Play Center!  This summer we're working to help limit the learning loss caused by the break in school caused by the pandemic for so many of our young people.  Our free camp offers education, enrichment, and loads of fun over six weeks from July 06 through August 12, Mondays through Thursdays, 8:15 a.m. to 4:15 p.m.  We've even got morning and after care!
There will be classes in English/Language Arts, mathematics, civics, social and emotional learning and lots of learning support will make up a great part of our day.  As well your child can engage in introductory chess, public speaking, drums, and critical thinking/life skills.In the afternoon young people will play soccer, flag football, softball, volleyball and golf.  Once a week we'll go on a field.
Light breakfast and full lunch provided.  After all we've been through and sacrificed, make this summer a fun, educational and enriching summer for the most important people in your life: your children!
When your child's registration and orientation is confirmed, please fill out these field trip and media release forms here.
APPLY FOR THE WAITLIST!
Due to the volume of submissions, we are currently filling our waitlist. Spots may open if a previously enrolled camper withdraws or is not able to meet attendance requirements. We'll be in touch if we are able to accept your student(s) by July
A Look at 2020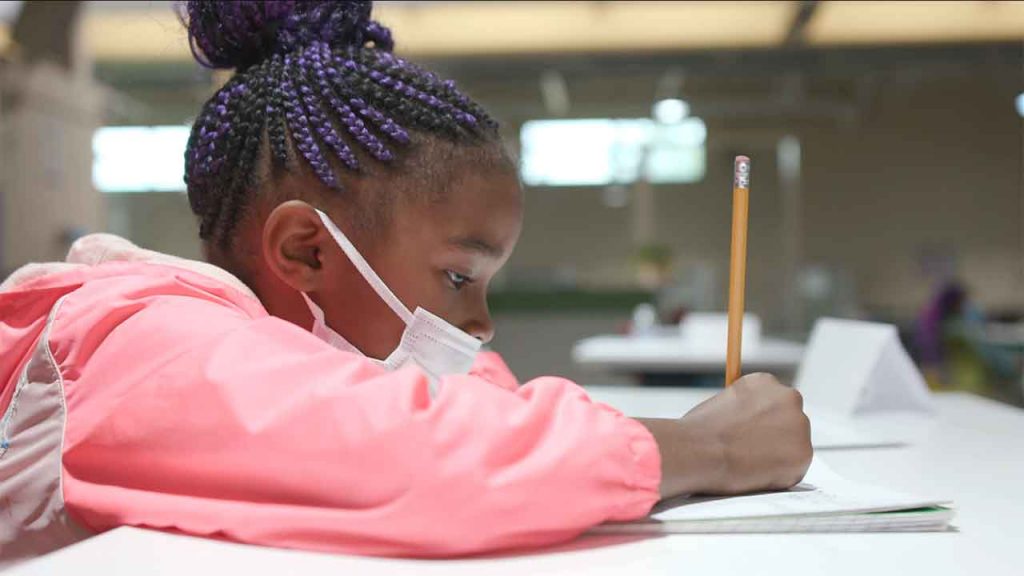 The 2020 SAY Detroit Play Center (SDPC) Summer Program offered dynamic academic, artistic, athletic, and social engagement for up to 50 students aged 8-14, entirely free of charge.  Our staff is trained, loving, and engaged, and was able to provide a student to camp counselor ratio of 12 to 1.  Our facility is fantastic:  a full size court donated by the Detroit Pistons, a softball and baseball field donated by the Detroit Tigers, a full size football field donated by former Detroit Lions quarterback Matthew Stafford, a professional music studio provided by the national organization Notes for Notes, a dance studio, an art studio and a spacious learning area.
---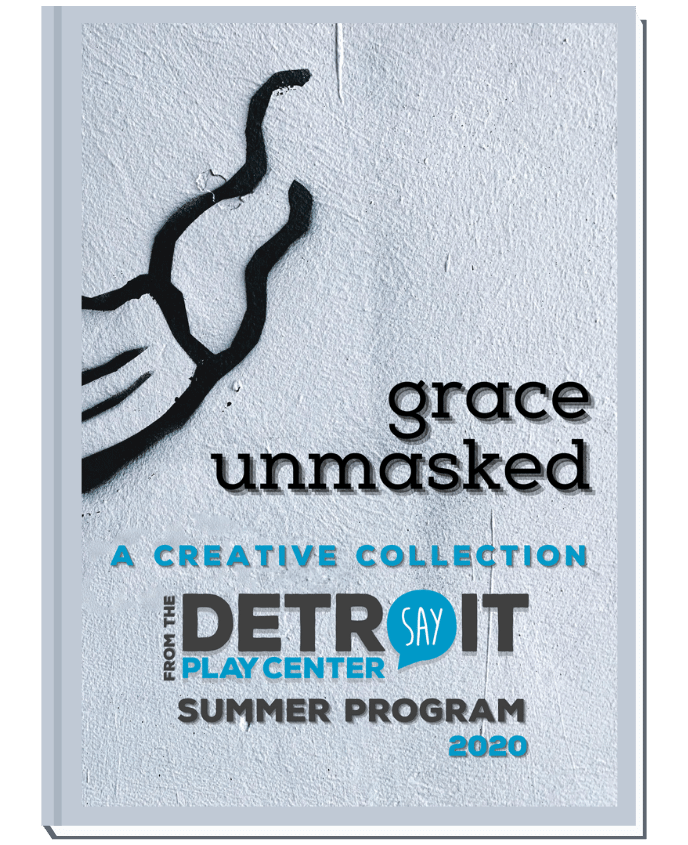 Grace Unmasked: A Creative Collection from the SAY Detroit Play Center's Summer Program, 2020
This digital "book" reflects our six weeks together.  It features student, educator, and staff writings on the impact of COVID-19 on our students' lives, their reactions to the social justice issues that have dominated public discourse, and the social and emotional growth they've experienced.
Click here to read it online or download it as a pdf.