This week at S.A.Y. Play, like many weeks before, saw our students working hard to become great readers and great people. Check out the highlights below.
Monday, April 17
Every other Monday, 10 volunteers from Cooper Standard work with our 7th and 8th graders in Science in The DEEP. They've been working on a buoyancy project to design and 3D print boats, and will be testing and presenting their boats on June 5th.
Wednesday, April 19
KFC
Students enrolled in our free Knowledge-for-College (KFC) SAT program discussed these 10 essential qualities of an effective leader with ExamExperts' Mr. Mayberry.
-have a vision
-help others succeed
-set examples
-are fair-minded
-admit their mistakes
-sacrifice for the team
-always have a positive attitude
-bounce back
-give credit when its due
-never give up
ROBOTICS
We're gearing up for our next First Lego League invitational, which we're hosting on May 20th. We're exploring solutions to a real-world problem and working with our coaches to build competition-ready robots.
SOCCER PRACTICE
Bending it Like Beckham despite the gloomy skies!
This reading break on the soccer field is brought to you by Darielle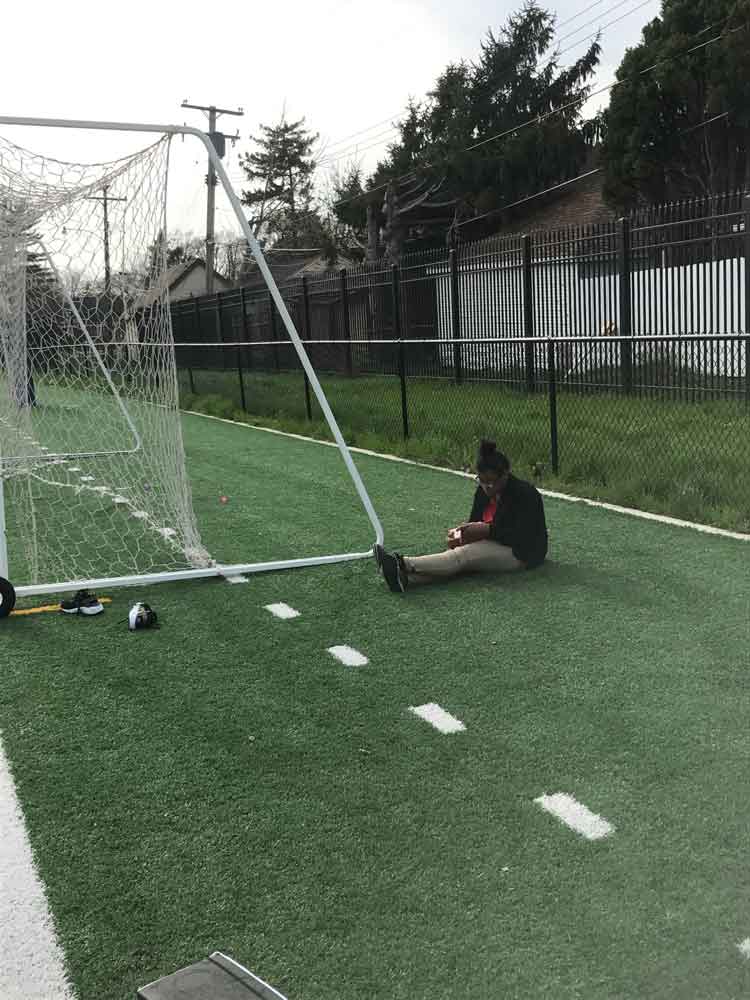 Thursday, April 20
Play is our name, but we work hard, too. Check out these independent homework pods.
Working with reading mentors